"Our goal is to bridge the gap between unhealthy and healthy."
NuFerm believes there should be no reason for disease. Disease occurs from a weakened or comprimised immune system. Our goal is to bridge the gap between unhealthy and healthy, by strengthening the immune system with nutritional support and reducing environmental factors to assist in preventing disease altogether.
We do this by providing a range of natural—and where possible organic—nutritional supplements, home products and educational resources we've trialled and tested personally.
To assist in discovering the potential source of illness, Nuferm offers Australia's only postal Hair Mapping Service which identifies the primary reason why you may not be healthy.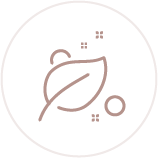 With wholefood ingredients and minerals sourced direct from nature, nothing artificial or modified, as nature intended for your body.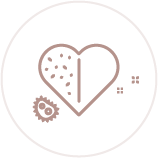 Products that support your immune system and general well being by focusing on your gut, delivering active, viable bacteria, to promote a healthy digestive system.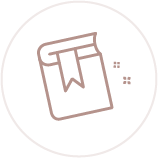 We encourage you to share your story or ask questions by contacting our Gut Hotline.Our store contains many books for greater learning plus our free learning resources include videos, blogs and more.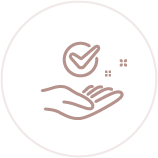 All our products have been on a journey before they reach our online store. From the initial idea and manufacturing, to the thorough testing and trial stage to ensure the quality and results.
"We are not what we eat,
we are what we absorb."
NuFerm was founded in 2006 by best-selling health author, international speaker, and No Reason For Disease doco-film Director, Don Chisholm on the founding principle of "We are not what we eat, we are what we absorb." After years of illness in his own life, Don travelled the world to discover what stops some people from getting healthy and why some respond to treatment and others do not. What Don learnt is that the absence of disease does not mean disease is absent. Conditions don't happen overnight; they slowly build until they become noticeable.
In 2009 Don published Have You Got The Guts To Be Really Healthy?—now a best-seller—which has changed the lives of readers for the better.
For the last ten years, Don—now affectionately known as 'The Gut Man'—travelled both his home country of Australia and around the world, educating people on the importance of gut health and the simplicity of real health:
1. EFFECTIVE HYDRATION
2. A GUT FULL OF ACTIVE, VIABLE BACTERIA
3. GETTING NUTRITION TO THE CELLS
In 2016 Don launched a free online video series Get Your Health Back, now in its second season. Throughout the video series Don interviews leading health professionals for insights and tips on how to maintain health.
In 2019 Don released his documentary film No Reason For Disease that presents why today's world is so different from the world our parents and grandparents lived in. They didn't have the problems we're facing today and to survive we have to make ourselves aware of why we have so much disease, what we can do to reduce it, and how we even start to prevent it.
Don works with leading practitioners to ensure the quality and effectiveness of the NuFerm product range, whilst continually researching and developing innovative products.

With a passion for living a healthy, active, and fun life, our team of superstars are dedicated to helping you improve your health and maintain it for many years to come.
Ruth Crafter
Managing Director + Gut Support
contact
Don Chisholm The Gut Man
Founder + Product Creator
contact
Hannah Pennefather
Office Manager + Gut Support
contact
Hilde Solem Gaddes
Inhouse Practitioner
contact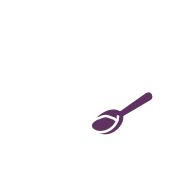 Questions?
Call our Gut Hotline +61 7 554 92 554