Description
Bio-available nutrition, for daily gut health + immune support
Daily aspects of the modern world deplete our good bacteria without us even knowing it. We must consume probiotics daily to enhance our gut's supply of good bacteria to keep our bodies functioning at their best.
The ingredients are foods you know, nothing artificial added and nothing taken away. Made without gluten, dairy, GMO, colours, flavours, preservatives or fillers.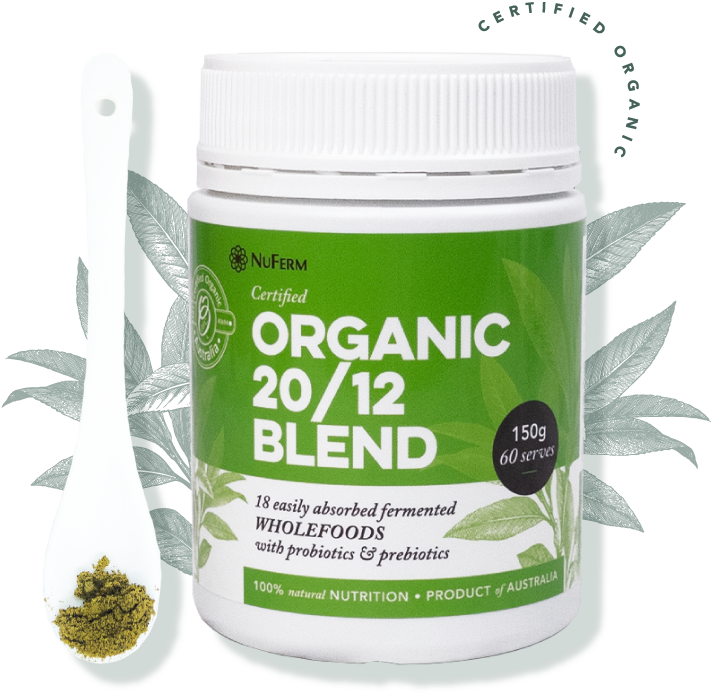 Best-Selling Blend for the Whole Family
Our best-selling probiotic and prebiotic blend is suitable for all ages, making it perfect for the whole family. Containing spirulina, designed to provide energy and stimulate the immune system.
Fermented for Easy Absorption
The foods have been through a natural organic fermentation process using organic bacteria delivering the vitamins, minerals and amino acids in the foods in the most bio-available way.