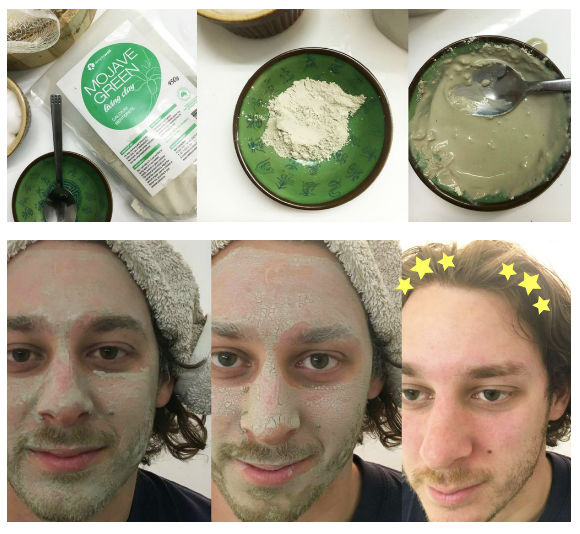 This is a really simple mask, all you have to do is add water!
1x Teaspoon of the Mojave Clay
1x Teaspoon of Water
Mix together so its turns into a thick yogurt consistency and then gently rub over your face.
The mask will make the skin go tighter whilst drying, leave the mask until it starts cracking.
Rise with warm water.
Skin should be nice and smooth

Ingredients
All-Natural "Living" Calcium Bentonite/Montmorillonite (green) clay powder sourced exclusively from the pristine Mojave Desert.
---
All natural
Vegan
Not tested on animals
No parabenste
Our model Matt said "it feels like a giant overpowered vacuum cleaner on my face"