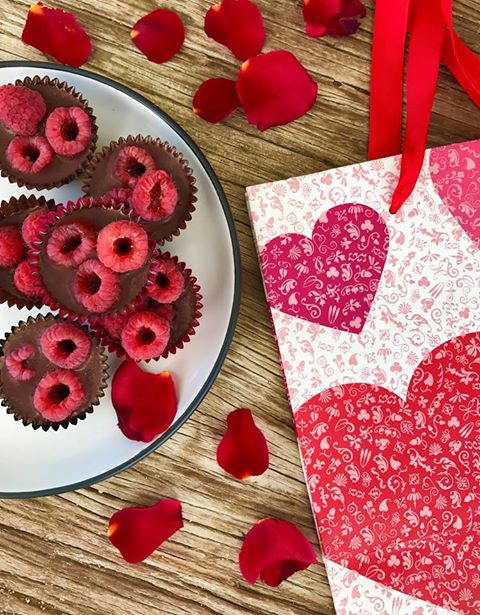 Making your own edible pressies are a super easy and an inexpensive way to give the gift of love this Valentines Day! Who doesn't love a good chocolate treat !?! The additional benefit of these cacao goodies is the incorporation of our gut friendly probiotics, meaning your not only giving the gift of decadence and love but the gift of health!
2 tbsp raw cacao butter
2 tbsp unrefined coconut oil
2 tbsp raw cacao powder
1 tbsp 100% pure maple syrup
1/2 tsp 100% pure vanilla extract (optional)
1 tsp your choice of Nuferm Probiotic Blends
A selection of chopped nuts, seeds, dehydrated fruit, sun dried fruits, shredded coconut or fresh raspberries as I've used
Gently heat on low all ingredients aside from the probiotics and toppings in a heat proof bowl over a small saucepan of simmering water until combined.
Pour into moulds or into a slab in a small lined container with baking paper. Sprinkle with as little or alot of toppings as desired (Nuferm Probiotics)
Set in the freezer for at least 30 minutes before cutting into chunks. Store in fridge for a week. If using as a gift idea, arrange in a nice box, wrap in cellophane or use your creativity to come up with another presentation idea!
Nutritionally Yours,
Veronica