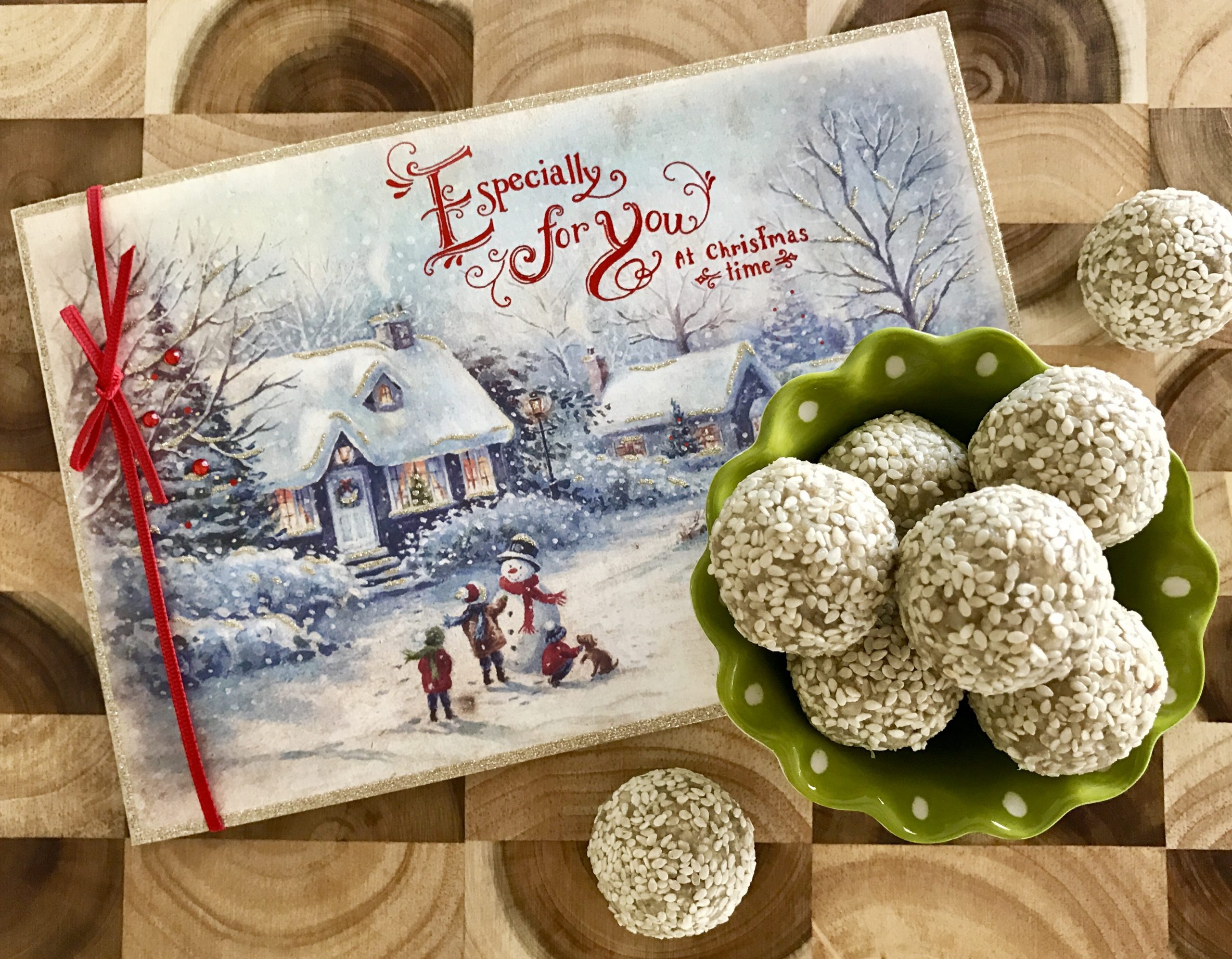 Christmas party season has started and to a lot of people that means one thing, buying presents! Generally every weekend up until Christmas is jammed packed with friend, family and coworker gatherings.
This can make the festive season quite expensive when you are needing to buy all those gifts! So, why not make a special treat from the heart?
The gift of service is a fantastic touch at Christmas, especially when it comes to food and December is the ultimate month of indulgence!
Homemade gifts are not only inexpensive it shows that genuine effort and work has gone into creating those delightful treats! These citrus goodie ball treats are super tasty and easy to prepare not to mention they are nut, gluten, wheat, dairy, egg, soy and refined sugar free!
1 cup raw sunflower seeds
1/4 cup sesame seeds
1/4 cup flaked/shredded coconut
2 tbsp melted unrefined coconut oil
5 fresh medjool dates
Juice and rind of 1 large lemon
Extra sesame seeds for rolling
Add all ingredients into a high speed food processor or blender and blend until mixture has come together. Form into small balls and roll in extra sesame seeds if desired.