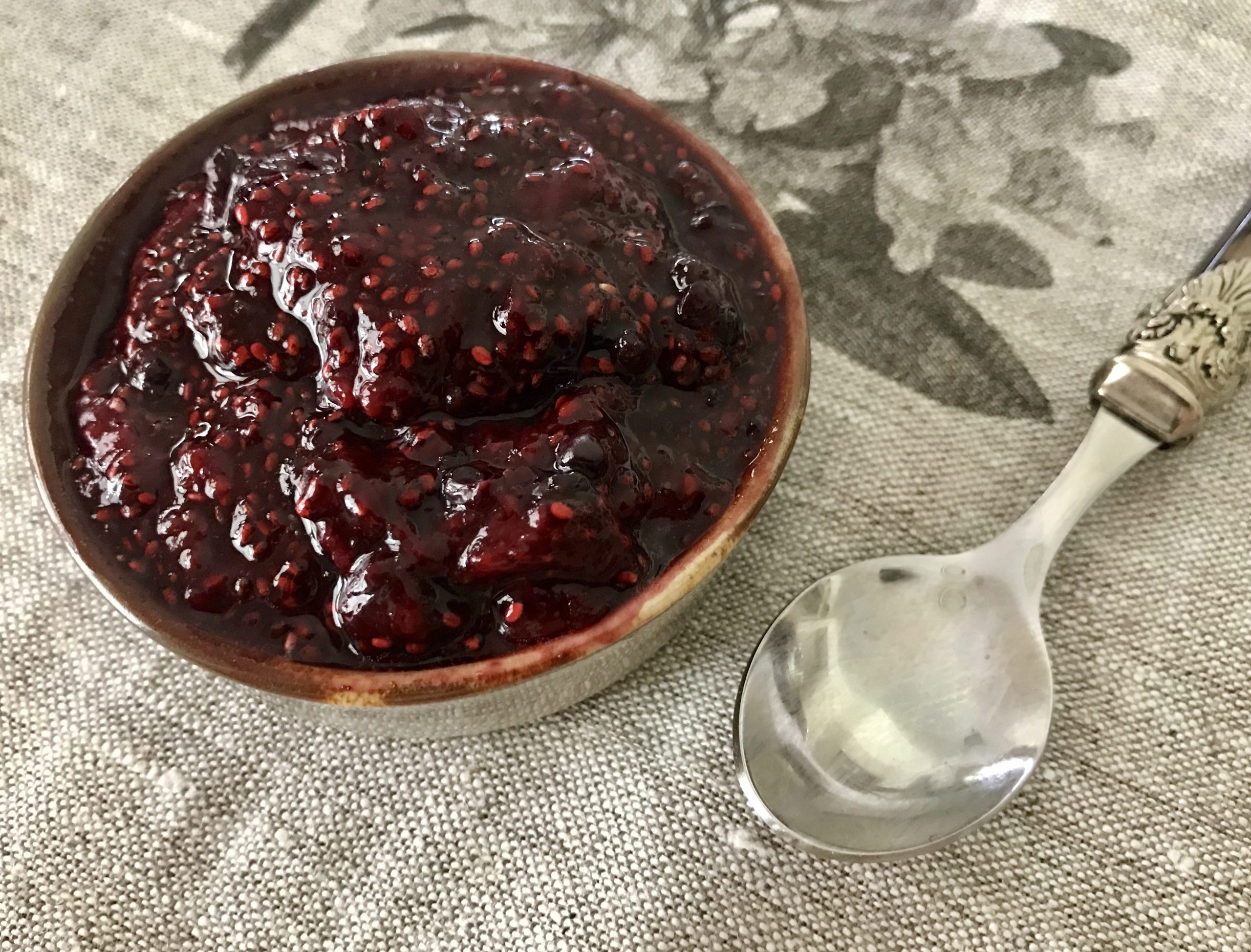 Berries are a excellent source of fibre important for optimal digestion, vitamin C to promote a healthy immune system and packed with powerful antioxidants that protect against heart disease! If you want even more reasons to dive into summers sun kissed fruits than eating berries on a regular basis can actually reduce inflammation associated with crippling conditions such as arthritis and age related eye diseases.
Their bold and vibrant shades just scream Christmas, so to make the most of our treasured fruits lets jam it! Unlike commercial store bought jams which contain loads of processed sugar, fillers and binders this homemade version is gluten, wheat, dairy, preservative, additive, egg and refined sugar free! And nutritionally enchanted by our favourite gut loving probiotics! Perfect for Christmas morning dolloped on top of your favourite yoghurt, spread on toast & pancakes or poured into a jar and decorated as a gift for those foodie loving friends!
1 cup frozen mixed berries
2 tbsp 100% pure maple syrup
2 tbsp filtered water
1 tbsp chia seeds
1/2 tsp 100% vanilla essence
Juice of half a lemon
1 tsp of your favourite Nuferm Probiotic Blend
Gently heat all ingredients except the probiotics in a small saucepan and simmer (not boil) on low heat for about 10 minutes or until reduced. Turn off heat, add in the chia seeds and let stand for another 10 minutes until mixture begins to cool and thicken. Finally throw in a teaspoon of your fav probiotic formula and give a final mix. Pour into a glass container or jar and enjoy the best health giving jam ever!
Nutritionally Yours,
Veronica