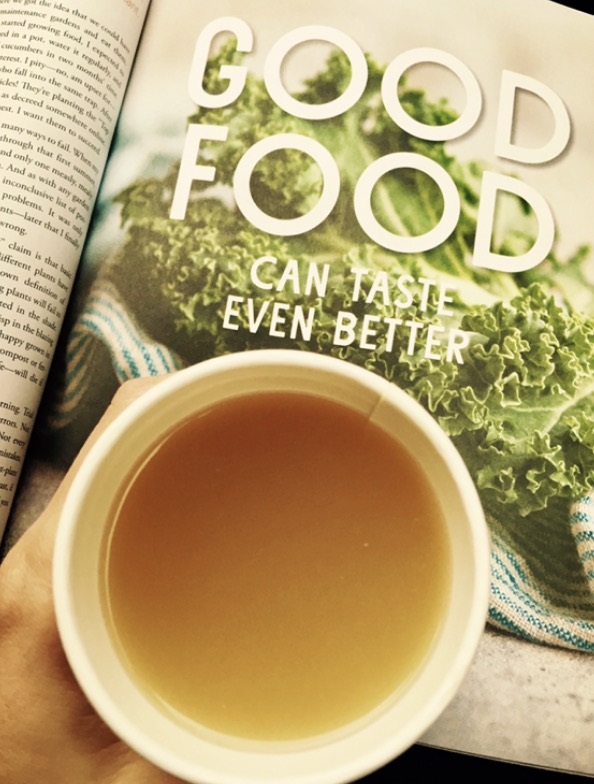 BODY BUILDER ??
For those of you who happened to catch My Kitchen Rules judge Pete Evans on Channel 7's Sunday Night program, you would have heard about his take on the consumption of bone broth. Although often controversial bone broths/stocks are highly promoted as the new superfood on the block, just be sure you don't confuse supermarket stock powders! Most pre-packaged liquid stocks and cubes contain artificial colours, flavours, excess sodium, processed fats and a neurotoxin called monosodium glutamate (MSG). Home made varieties are not only simple to prepare, but highly nutritious and super nourishing to the body.
Benefits of homemade beef broth:
– Heals the digestive tract by reducing intestinal inflammation
– Reduces joint inflammation
– Enhances the immune system
– Tissue growth & repair
– Assists with eliminating food intolerances and allergies
– Provides you with an abundance of minerals such as calcium, magnesium, phosphorus and silicon in a form that your body can easily absorb
Getting Started:
A large stock pot is essential when making larger quantities, this can then be portioned into freezer size portions. When choosing bones look for organic grass fed beef and chicken bones. For fish choose bones from fish that have been sustainably sourced and wild caught is preferable.
Ingredients:
2kg beef bones
2 onions, quartered
4 large carrots, roughly chopped
4 sticks celery, roughly chopped
2 tbsp. raw apple cider vinegar
Optional: Fresh thyme, bay leaf, peppercorns
Place all ingredients in a stock pot and cover with cold water, heat and reduce to a simmer. For optimal nutrient extraction bones are best left cooking for 12-24 hours, depending on the size of your bones. If you have a slow or pressure cooker cooking time will drastically reduce! Strain the stock through a sieve and cool in the fridge and skim of the hardened fat. Will keep refrigerated for 5 days. I freeze in individual portions (about 1 cup) in zip lock bags, this saves space in the freezer.
? Serving suggestion:
1 cup of stock per day first thing in the morning, in place of coffee or tea (dress with freshly grated ginger, garlic & garnish with ready made pickled vegetables). Stock can also be used for casseroles, stews, soups & gravies.
Nutritionally Yours,
Veronica