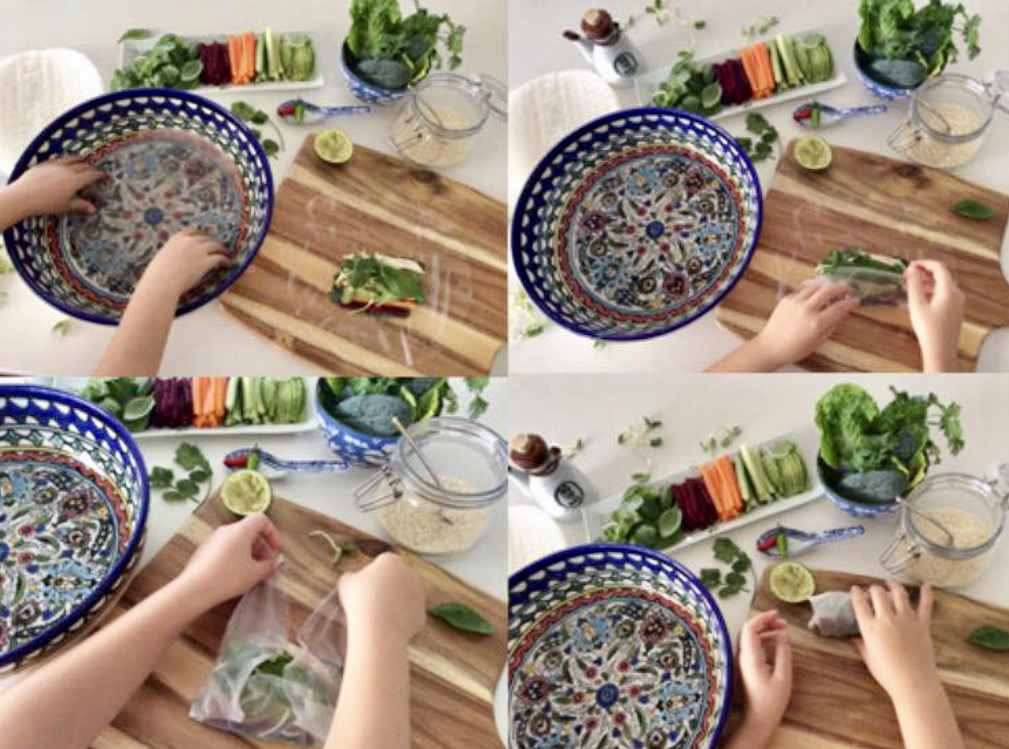 Back to school, back to work, back to reality!, now is the time to start thinking about packed lunches!
As the holidays begin to come to a close its time to dust off those lunch boxes and start creating again! Rice paper rolls make an awesome packed lunch, they're easy to prepare, fresh, light and healthy filled with crunchy ingredients and an exciting new alternative to those soggy lunchtime sandwiches. Anything goes and they are a great way to use up leftovers.
You don't have to stick with traditional fillings just use your imagination to create some yummy combinations! You can fill them with…..
Shredded chicken, tuna, boiled chopped eggs, smoked salmon, sliced raw carrot, cucumber, red capsicum, beetroot, avocado, bean sprouts, micro herbs, lettuce mix, herbs such as fresh basil, coriander and mint, chilies and cooked and cooled rice noodles for denser rolls.
There's no real recipe for this dish simply use what appeals to you! You will need a packet of large rice paper sheets and sliced/chopped ingredients of choice!
Soak one rice paper roll in a bowl of warm water for a few seconds, until soft. Shake off water and place on clean bench. Place a few pieces of each of the desired ingredients you are using on the wrapper, about 3cm from the base and sides. Fold up the bottom of the wrapper.
Fold in the sides and roll up to enclose filling. Place on a tray and cover with damp paper towels/cloth. Repeat with the remaining wrappers and ingredients. Serve rice paper rolls with tamari sauce, it's just like soy sauce only sweeter plus its wheat and gluten free!