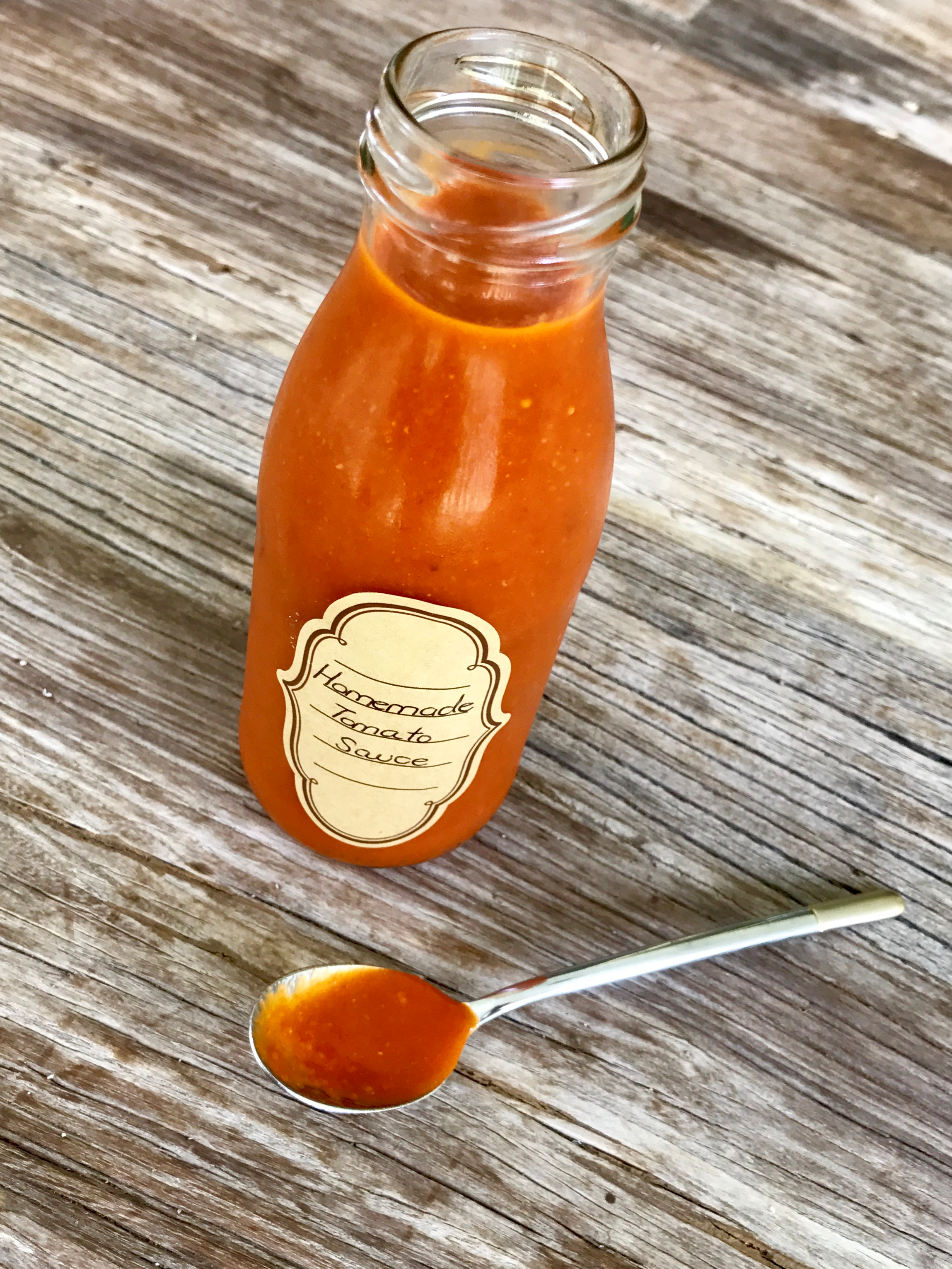 Every Australia Day BBQ needs the perfect sauce and what other than the ultimate snag accompaniment, tomato sauce! Strolling through the sauce isle in my local supermarket you'll be surprised to find that it's merely impossible to source a tomato sauce that is sugar free. In fact you will be shocked that a single serving of pre-packaged tomato sauce can have even more sugar than a mars bar! In the past I've experimented with making a sauce from scratch using tinned tomatoes yet the consistency is quite runny and the sodium in canned varieties can be almost as bad as the overall sugar content of your favourite tomato sauce. That is until I stumbled across this recipe that I have adapted to better suit nutritional needs. It's packed full of sneaky vegetables perfect for those 'green phobic' little and big kids.
The star of this wholesome sauce tomatoes, contain the highest concentration of a natural chemical compound called 'lycopene'. Lycopene is a powerful antioxidant which has consistency proven in studies to hold truly powerful healing capabilities. One of the extraordinary findings is that lycopene is thought to reduce the risk of prostate cancer in males, the association being stronger when the tomatoes are cooked with a healthy fat ie. olive oil.
6 large ripened tomatoes cut into rough chunks
1 red capsicum deseeded and cut into chunks
1 carrot peeled and grated
1 zucchini grated
1 onion roughly chopped
1/4 cup sundried tomatoes drained and patted with paper towel (Look for varieties packed in olive oil)
4 cloves garlic roughly chopped
3 tbsp. pure olive oil
1 tsp dried oregano
Pepper and pepper to taste
The trick to achieving the perfect tomato sauce is to roast your veggies first. Simply scatter your tomatoes and capsicum in a single layer on a baking tray, drizzling over 2 tbsp. of oil, oregano, salt and pepper and roast for approx. 30 minutes on 180 degrees stirring half way through. Heat remainder of oil in a pot and gently fry off onion and garlic until translucent and soft. Add in grated carrot, zucchini, sundried tomatoes along with the roasted veg, tray juices and stir thoroughly to combine. Reduce heat and simmer for 20-30 minutes until thick. Turn off heat and set aside. Once cool blend mixture and bottle. If the sauce seems a bit runny put in back on the heat and allow to reduce to a thickened sauce. Store in a clean jar for up to a month (double dipping can cause it to spoil). Freeze some to preserve it longer. This recipe also doubles as a pizza sauce base or even stirred through pasta.
Nutritionally Yours,
Veronica