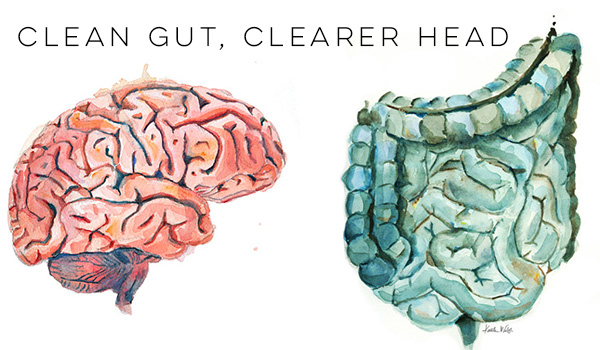 Sitting at your desk and trying to smash out some work but nothing is coming through?
Does it feel like you're at university again and relying on caffeine to spark up your brain?
You may have the familiar case of "Brain Fog" or otherwise know as "leaky brain"
If you've ever had difficulty concentrating, poor memory, stammered when speaking, or noticed yourself processing information more slowly.
There may be an inflammation outside the brain, such as an inflamed gut or leaky gut!
In leaky gut, when the gut barrier becomes damaged and inflamed, it leads to what's called "systemic inflammation" that affects the rest of the tissues in the body.
Imagine if your Gut was a garden, you would need to pluck out the weeds lay down some fresh fertilizers and keep the bugs out.
You would need to up keep the garden everyday right?
Here at Nuferm we have a step by step package to help your leaky gut garden 
Only natural ingredients as nature intended
These product's is suitable for any one looking to improve their health or have any gut related issues.
Fructo-Less 150g
Certified Organic
LOW FRUCTOSE
LOW GLUTEN
Organic wholefoods easily absorbed foods with naturally occurring amino acids, vitamins and minerals
Contains NO SOY
What can L-Glutamine do for you?
Increase metabolism and brain function
Help you lose weight
Cell hydration
Helps with gut ulcers
Beneficial for muscle and digestive health
Repairing the mucous lining in the gut
Good for helping with addictions
Luxurious Anti-Ageing Cream: Blend of natural plant butters and oils infused with magnesium to keep your skin supple and hydrated. Great for massage and skin condition. Herbal fragrance with overtone of ylang ylang, patchouli and rose geranium.
Rich finish and excellent for very dry skin.
Use as moisturiser all over the body, face and even as an underarm deodorant.
Ingredients are natural plant oils/butters infused with food grade magnesium chloride salts (no parabens, petrochemical or animal ingredients).
One dessertspoon (13g) delivers approx 300mg elemental magnesium, an average daily adult recommended dose to supplement dietary intake. A 100g tube would last about 2 weeks if used all over the body every day. Very convenient travel size.