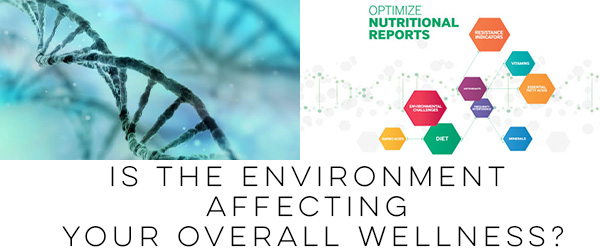 Discover the answers in just 15 minutes using our non-invasive German technology and receive your own personalized Optimize Vital Foods Report.  It's time to unlock your epigenetic potential and achieve optimum wellness!
Epigenetic mapping has the potential to release you from your genetic limitations and opens up new wellness possibilities.
Modern day living has many common influences that can have an impact on and affect your body's underlying wellness.  These include foods eaten and nutrients absorbed; along with many common environmental influences at home and work.  Collectively, these are known as epigenetics.
Your hair samples are digitally processed and sent via a secure internet connection to our Technology Center in Hamburg, Germany. There, our powerful super-computer systems map the relevancy of your epigenetic information.
Over 800 key indicators are mapped and used to create the charts and tables which make up the complete Optimize Vital Foods Report and 90-day plan.
So what are you waiting for? Unlock your performance potential now!
This cover's the key environmental indicators that are responsible for optimum cellular wellness including;
Antioxidants
Amino Acids
Toxins
Microbiology
Vitamins
Parasites
Radiation
Chemicals
Food interactions
Minerals…… and more