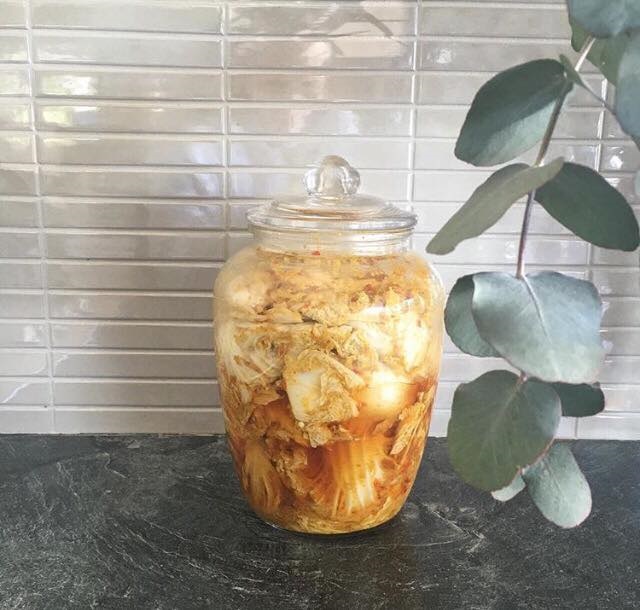 I just had for the lunch the 7 colours of the rainbow vegetable ferment made with the 20/12 culture starter from nuferm , with a base of avocado and a rice wrap .
The texture was very crisp , not salty and had that wonderful lactic acid soured taste tangy and refreshing . I can almost hear the 100 trillion Gut Microbiome say thank you
certainly it leaves you with a good gut feeling .
I want to announce that I just bought a hand mill for milling grains for the next bread baking session using only honey and salt and a probioitic stater and leavened by the warm rays of the sun. The taste is like nothing else you have tasted using only organic honey and salt , BD grains freshly milled and water and of course love.
As the ferment breaks down the gluten is means there is no  gluten intolerance issues and the nutritional value is increased .
In order to make this available to more people I am offering a saving of $10 cash back for every person you refer . So if you refer 10 people you come for free.
I have the deep conviction that this is the future culture for food and to create health  by feeding the gut Microbiome.
So I am looking for a venue and we can set the date for the next session .
Thanks to all those who attended the last workshops .
Here is to your inner health
Christo