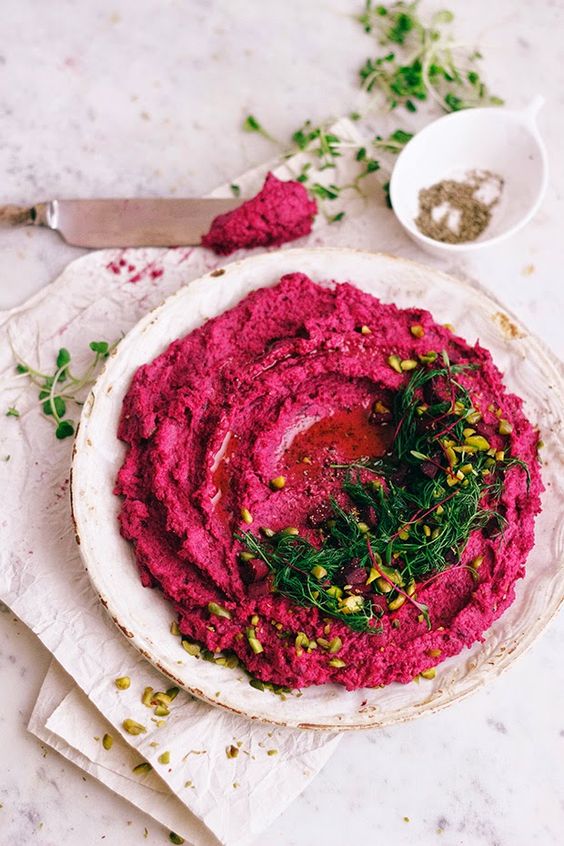 3-4 medium roasted cooked beets
▪              1 tablespoon tahini
▪              1 tablespoon olive or flaxseed oil
▪              1 lemon, juiced
▪              3 cloves of garlic
▪              Salt & pepper
▪              Cayenne Pepper
Instructions
1              Dice beets and cook at 180 until roasted – once cool, add to your food processor or blender.
2              Add in the tahini, olive oil, lemon juice and garlic.
3              Add a ½ a teaspoon of salt and a pinch of cayenne & pepper
4              Blend / pulse for 30 seconds – scrape down the sides if necessary.
5              Continue to blend until reaching your desired consistency
Serve immediately with your favourite crackers or veggie sticks!