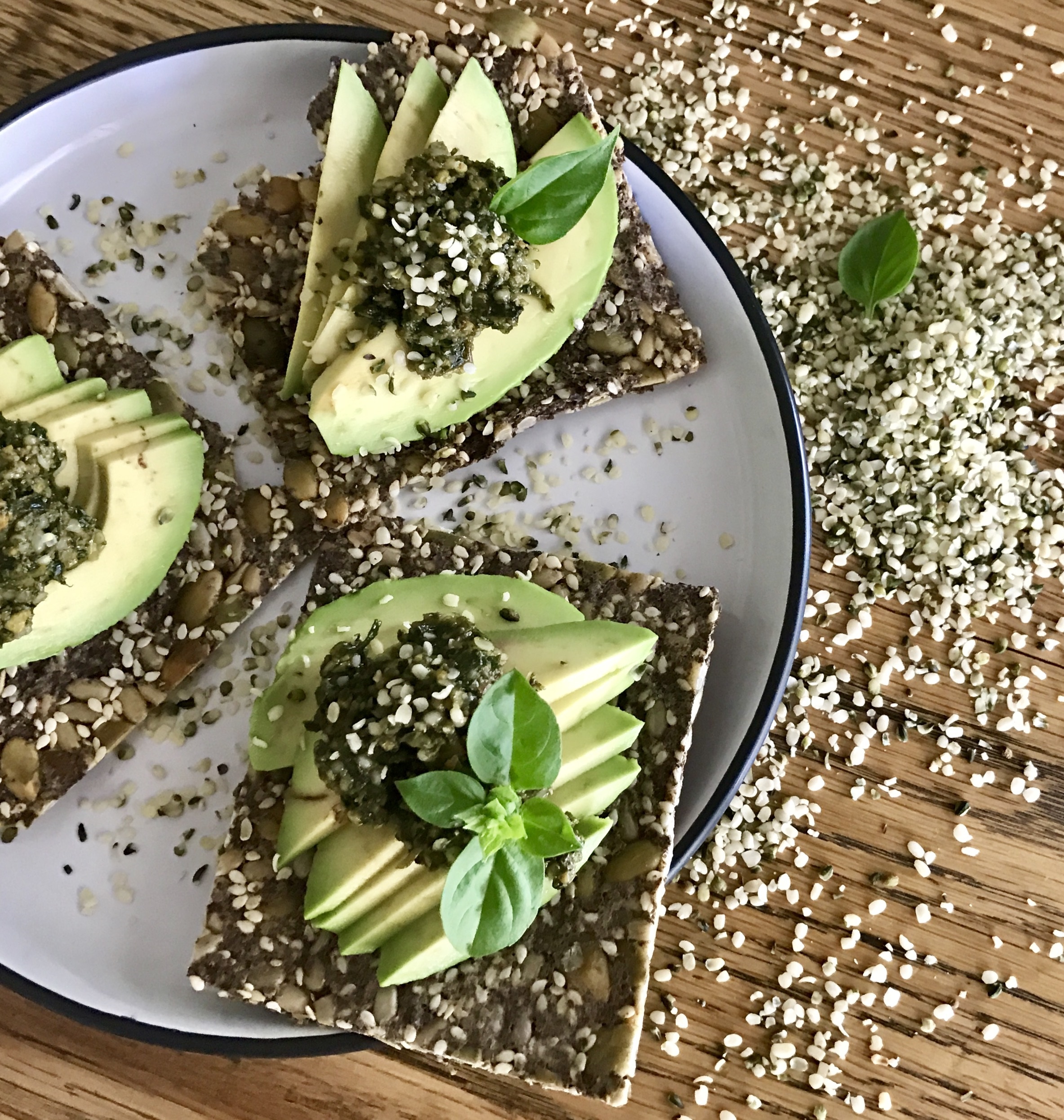 Traditional pesto is usually made using pine nuts and parmesan cheese, not quite a friendly foodie option for those who have nut and dairy allergies. In the spirit of the new year this nut, dairy, gluten, wheat and egg free version packed with nutritious hemp seeds is an ideal accompaniment to many savoury dishes. Hemp seeds are easily digested and high in essential fatty acids making it a perfect food source for those with gut issues.
To make the pesto you will need:
2 cups packed basil leaves
1/2 cup pumpkin seeds
1/2 cup hemp seeds
1/4 cup pure olive oil
2 cloves peeled garlic
1/2 tsp sea salt
Add all ingredients (except basil) into a food processor and blend until all combined. Add in the basil and process until smooth. Scrape down the sides to make sure everything is mixed through. To use simply stir through pasta, spread on toast, stirred through roasted veggies or dolloped onto your favourite crackers with some avocado like I've done.