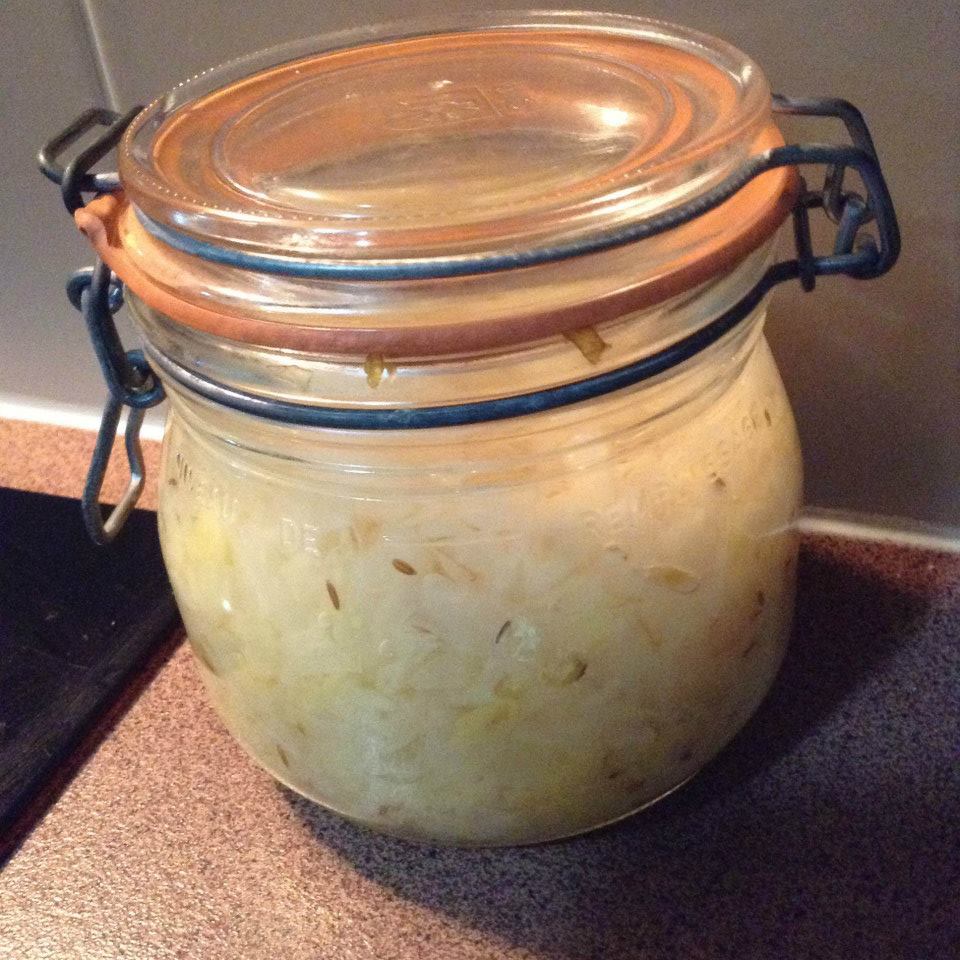 Try out this recipe created by our very own Fermenting Chef Bec!
Sauerkraut
(You'll need a wide-mouth glass jar or pottery bowl and a piece of muslin).
Ingredients:
Head of cabbage (red, green or Napa or a combo)
A few carrots
Chilies (any kind will do)
A clove of garlic (or more)
Any type of spice
Salt 1/2 teaspoon of NuFerms Probiotics  
Method:
Chop, grate, or cut your favourite type of cabbage into strips. Chop the carrots, chilies, and garlic. Measure 2 tsp of salt per every 0.5 kg of vegetables). With very clean hands, mix and rub together the cabbage, veggies, and salt together in a big glass bowl.
Let it sit. Massage the mixture over several hours, allowing the water to release from the vegetables, so it becomes a little soupy. After 5 or 6 hours, put the water and cabbage in a wide-mouth glass jar and pack it down as much as you can to press out the air.  Add Probiotics to start the fermentation.
Cover the top of the jar loosely with muslin, and ferment on the bench for approximately four days. Make sure you can see water on top—if you can't, add more. Open and eat! (Keep stored in the refrigerator.)
Tip:
If the sauerkraut is too salty, you can add more vegetables to the jar, rinse the kraut via a strainer and clean water or, add more water to the jar and let it purge for a day and repeat if needed.