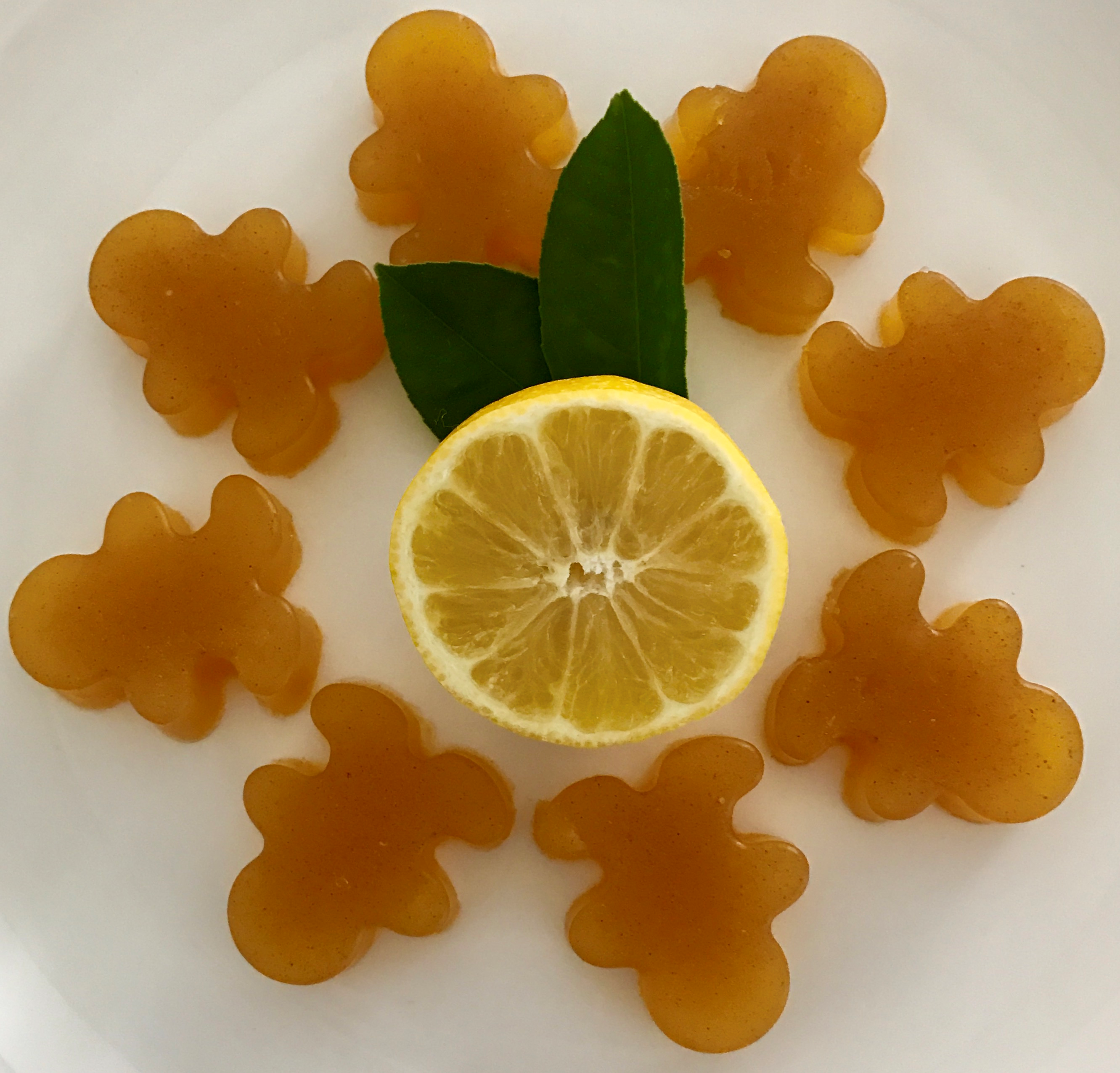 1 cup freshly squeezed orange juice (I've used 2 large fresh oranges)
Juice of 1 fresh lemon
2 tbsp Great Lakes Grass Fed Gelatine
1 tbsp Manuka honey
1.5 tsp Camu Camu powder
Combine orange and lemon juice in a saucepan. Sprinkle over the gelatine, allow it to sit and let 'bloom' for several minutes. Gently whisk over low heat until gelatine has dissolved. Turn off heat and add the honey and Camu Camu powder. Pour into moulds or into a glass container to be cut into squares when set. Total setting time is a couple of hours. Place in the coldest part of the fridge.
Nutritionally Yours,
Veronica