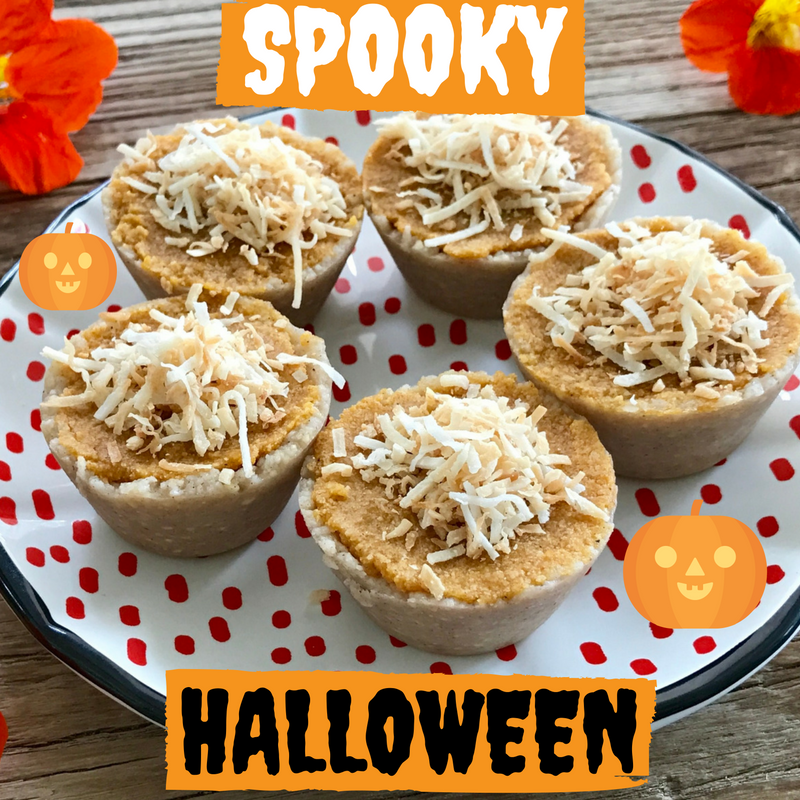 Halloween is upon us so what better way to celebrate then by turning some fresh seasonal pumpkin into some gorgeous mini pumpkin tartlets that are also gluten, wheat, grain, egg, dairy and refined sugar free!
Tart Shells
1/2 cup raw cashew nuts (Soaked overnight)
1/2 cup shredded coconut
1 tbsp 100% pure maple syrup
2 tbsp unrefined coconut oil
1/2 tsp cinnamon powder
Filling
1 cup roasted pumpkin (drizzled with coconut oil/no seasoning)
2 tbsp maple syrup
1 tbsp coconut cream
1 tsp powdered cinnamon
2 tbsp unrefined coconut oil
Toasted shredded coconut for garnish (optional)
To make the tart shells simply blend all ingredients in a food processor. Spray a mini muffin pan with coconut oil spray (optional) or grease with coconut oil. Press the base mixture into each muffin pan to make approx 8 mini cases. Place in the freezer for at least an hour to set. To make the filling simply blend all ingredients together and fill the cases to the top. Place in the fridge to set for several hours or overnight. Use a knife to loosen cases and gently ease out of tin. Top with shredded coconut if desired.
Nutritionally Yours,
Veronica