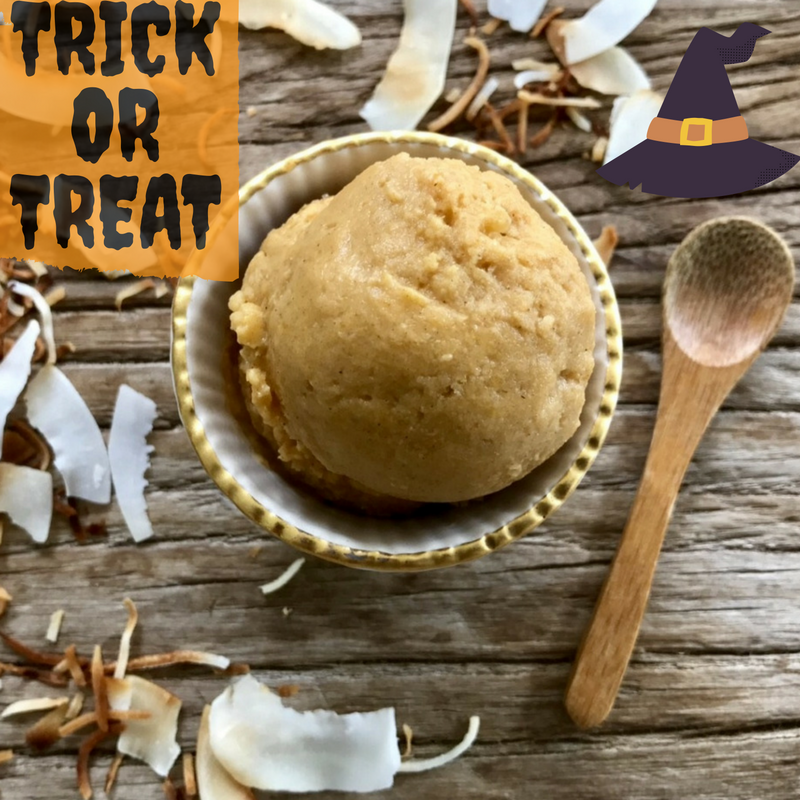 Boo!!! It's Halloween!!! Ditch the sweet and spooky snacks for this healthy packed Pumpkin Pie ICECREAM, that's right….. Pumpkin Ice Cream!!!
Pumpkin offers a multitude of nutrients ?
? High in fibre to optimise digestive function
? Rich in vitamin A to protect eyes and maintain a healthy immune system
? Rich in beta carotene essential for healthy eyes, skin, hair & nails
? Loads of B vitamins that provide us with energising fuel
? High in vitamin C to support a healthy immune system
? Ample amounts of iron to facilitate healthy red blood cell production
For the ice cream you will need:
1 cup roasted pumpkin (I have simply chopped approx 2 cups raw pumpkin into squares and roasted in the oven for 30-45 minutes with a drizzle of many syrup and coconut oil)
1 cup coconut cream
1/4 cup 100% pure maple syrup
1 tsp cinnamon
Toasted coconut to serve (optional)
Combine all ingredients in a blender and process on high until smooth and creamy. Pour into a glass container and freeze until set (4-6 hours or best overnight). When your ready to serve simply take container out of fridge and sit on bench for 10-15 minutes to soften. Scoop and serve with toasted coconut if desired.