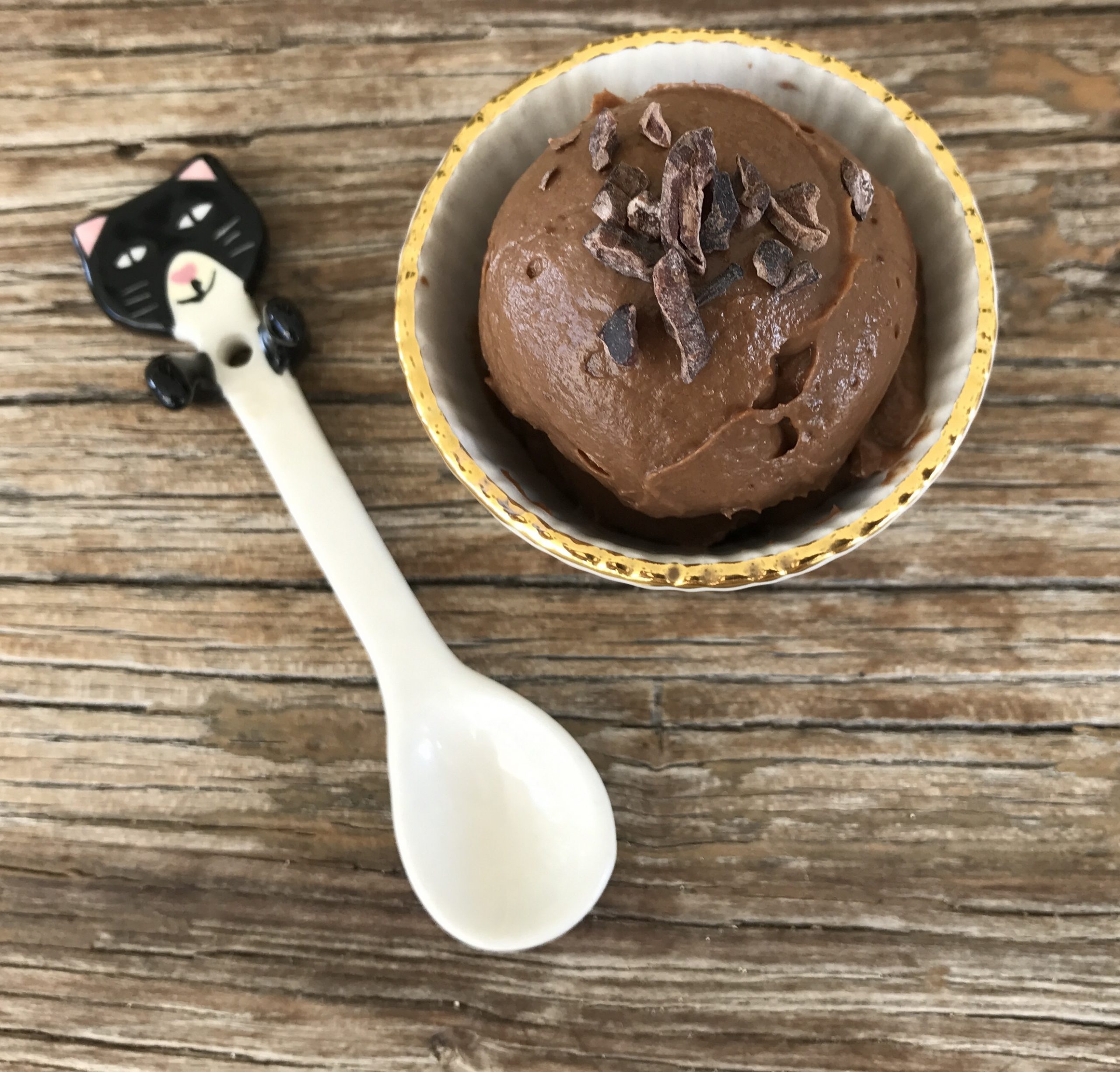 Little bodies need loads of nutrients to repair and grow! Let's face it most kids love a rich decadent chocolate mousse, but what if you could make a healthier substitute using the humble avocado that is gluten, wheat, egg, dairy and refined sugar free! Purely delicious, guilt free, creamy and packed with an abundance of nutrients. Initially I wasn't convinced that combining avocado with sweet natured dates and rich cacao would work as a sweet treat but I have been happily converted and so will you. I also love the simplicity of this recipe, it's basically ready in minutes and a sneaky way of incorporating your child's probiotics into this yummy lunchbox treat.
Flesh of 1 ripe avocado
2 fresh medjool dates
2 tbsp raw cacao powder
1 tbsp 100% pure maple syrup
1 tsp 100% vanilla essence
1 tsp Probiotic Food for Kids
Cacao nibs (optional)
Fresh fruit (optional)
Scoop out the flesh of 1 ripened avocado and combine with remainder of ingredients in a food processor or high speed blender. Process until you achieve a smooth consistency. You can serve this decadent delight as is, topped with fresh fruit or sprinkled with crunchy cacao nibs. Recipe serves 4 little people. Stores well in the fridge for up to 5 days, if it lasts.