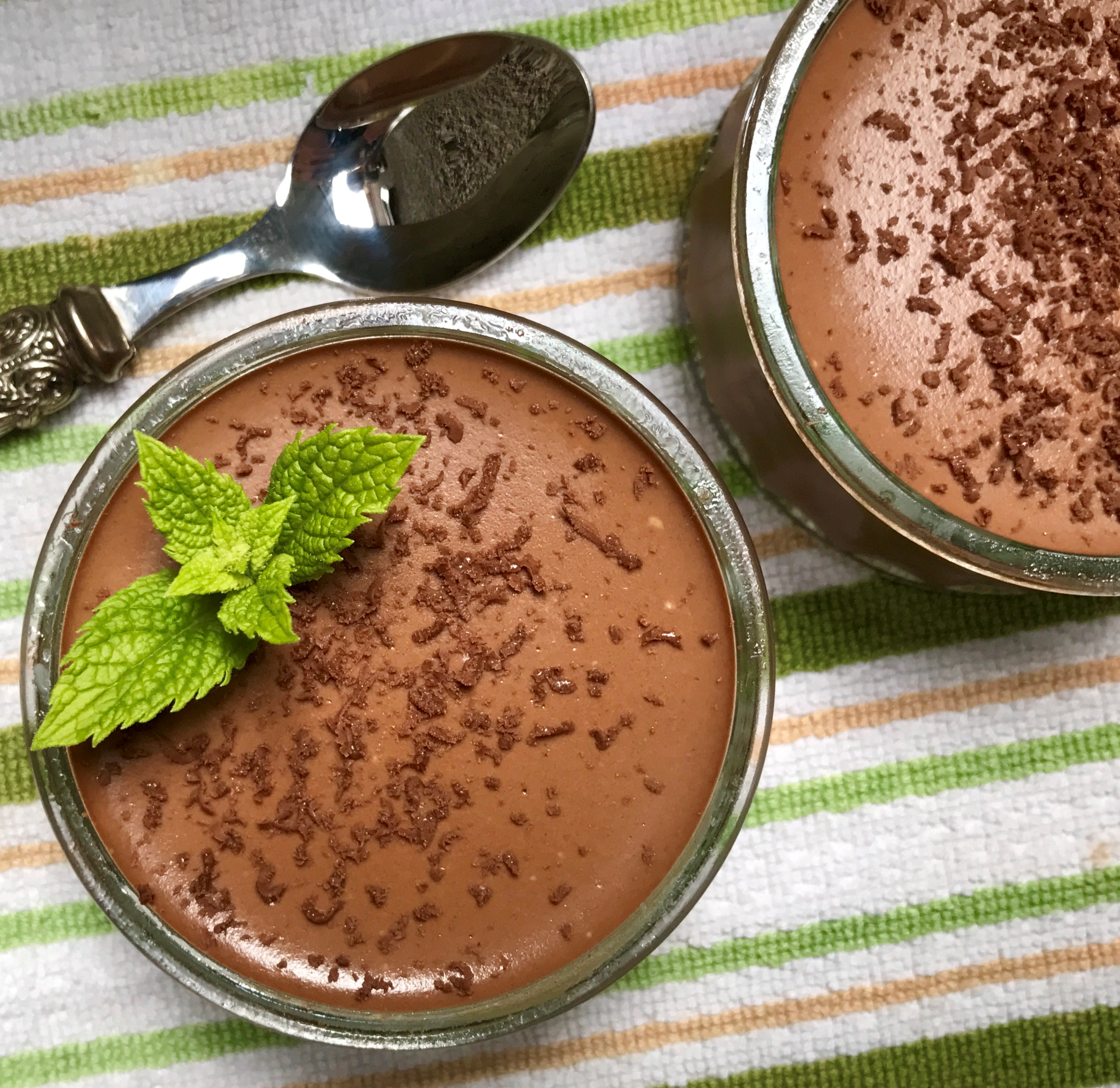 All hail the heavenly food of the gods….CHOCOLATE! Saying "I love chocolate" is such an understatement. I don't have an addiction, its simply pure guilt free bliss when I choose to indulge in a chocolatey treat (deprivation of such deliciousness is just pure insanity). There are plenty of studies that suggest regular consumption of unsweetened cocoa and good quality dark chocolate shield your body's cells against free radical damage, reduces the risk of cardiovascular disease and stroke, acts a potent antioxidant, boosts your mood all whilst creating a sense of happiness and calm! All the more reasons to eat this wonder food!
For those who have tried making my chocolatey gelatine gummies then here's another treat that will get you drooling! It's my rich, decadent yet healthy and wholesome Coconut Cacao Gelatin Pots! Did you know gelatin is a rich source of collagen, a magical component that naturally plumps and illuminates skin? Additionally, good quality gelatin not the shonky supermarket stuff contains amino acid proteins that have the potential to level out imbalanced hormones, optimise thyroid function, strengthen bones, improve digestion and nutrient assimilation. So here's to an eternity of consuming plentiful amounts of Coconut Cacao Gelatin Pots!!!
2 cups coconut milk
2 tbsp Grass Fed Gelatin Powder (I love the Changing Habits brand)
3 tbsp raw cacao powder
2 tbsp 100% pure maple syrup
2 tsp of your favourite Nuferm Probiotics, I love my Organic Woman : )
In a saucepan pour in coconut milk. Sprinkle on the gelatine powder and allow to sit for several minutes to 'bloom'. Gently heat and stir together using a whisk just until the gelatine is fully incorporated. Be sure not to boil. Turn off heat and add the probiotics, cacao powder and maple syrup. Whisk until combined and smooth. Pour into individual moulds. This mixture usually makes 6-8 pots depending on how much you fill your ramekins. Allow to set for at least 4-6 hours in the fridge. To serve I like to leave them sit on the bench for around 15 minutes, I find the mixture softens nicely and the chocolatey flavour comes out more. Store in the fridge for 7 days…..if they last that long!
Nutritionally Yours,
Veronica