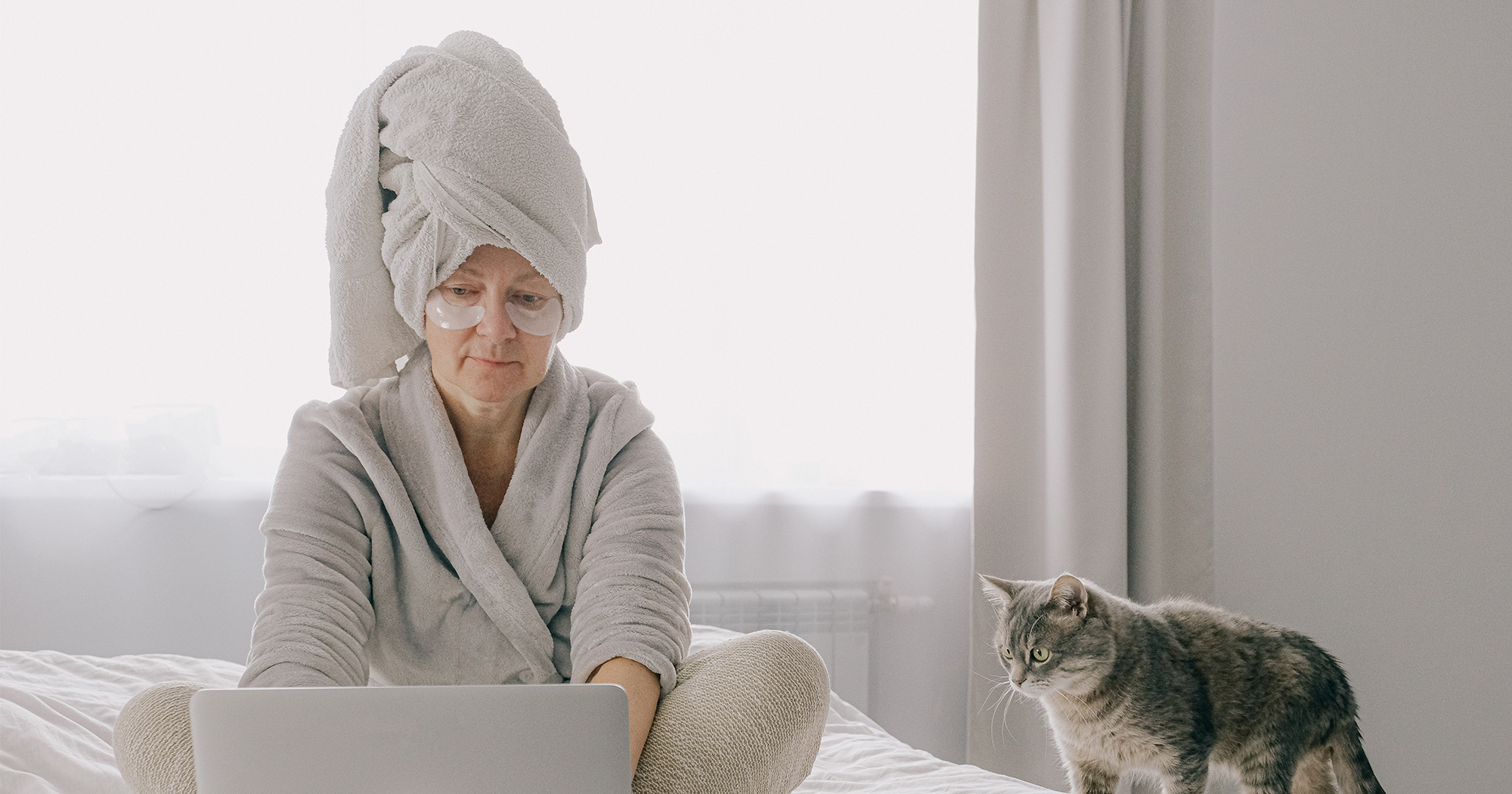 Happiness doesn't need to come from possessions or money, in fact many wealthy people suffer from depression. Many people become ill and even die when they stop working, because the reason to be is lost, such as: having achieved all they ever wanted to and without motivation or goals to move towards there seems no point to their existence.  Wellbeing and positive thoughts can come from the simplest of actions of which laughter really is the most amazing medicine because a minute of laughter can improve the immune system for up to 24 hours, whereas a minute of anger can have the opposite effect.
Laughter and healthy habits can do wonders for your mental health and condition your mind to live positively.
Staying connected
The importance of social connection traces back as far as tribal days where humans hunted and thrived in social groups. Social groups give us a sense of belonging to our identity, whilst feeling socially connected especially during these last few months is more important than ever. Socialising stimulates the production of oxytocin which then leads to the release of serotonin in the body (our happy hormone). So ensure you are making time to interact in a positive social setting that makes you feel good and brings nothing but positivity to your life.
Move more
Moving our bodies releasees endorphins which lower our stress levels. Just a small amount of exercise a day can do wonders for our mind and by exercise we don't mean you must smash your body at the gym! It can be as simple as a gentle walk, jog or yoga session in the park. A great workout can help us enter that state of peace and achievement whilst making us feel good! Lack of exercise for women over 30 is more dangerous than smoking or obesity.
Trust your gut
Feeding our bodies from within with quality probiotics daily ensures we are receiving a constant replenishment of good bacteria for everyday function. How we feel within can impact our lifestyle greatly so ensuring we are nourishing from within will do wonders for our health! After all the gut and brain are connected!
Smile more
Do you ever smile at someone who walks past and you immediately see they then perk up! Day made!! Studies out there show that when we see a smiling face endorphins are released which make us feel happier and calmer. So spread the love through your smile today. If you are feeling crappy make a fake smile because the brain cannot tell the difference between a fake smile or a real one as the chemicals released are positive from a health perspective.
Be kind
Be kind to not only others, but YOU! Your self talk reflects on the relationship you have formed with your inner self. It shapes our view of ourselves and when we listen to our self-talk we believe and react to it as we get drawn into the storyline of our thoughts. That's why positive self-talk is SO important as it shapes our relationship with our self. So be kind and conscious of the talk you are having with your inner self. Note: we become what we think.
Happy, healthy guts!
Nuferm specialises in nutrition from nature for happy, healthy guts! Established by the founding principle that good health can be simple, we offer a wide range of natural, Certified Organic, fermented wholefood products to nourish your body and soul from the inside out, and improve your overall wellbeing.