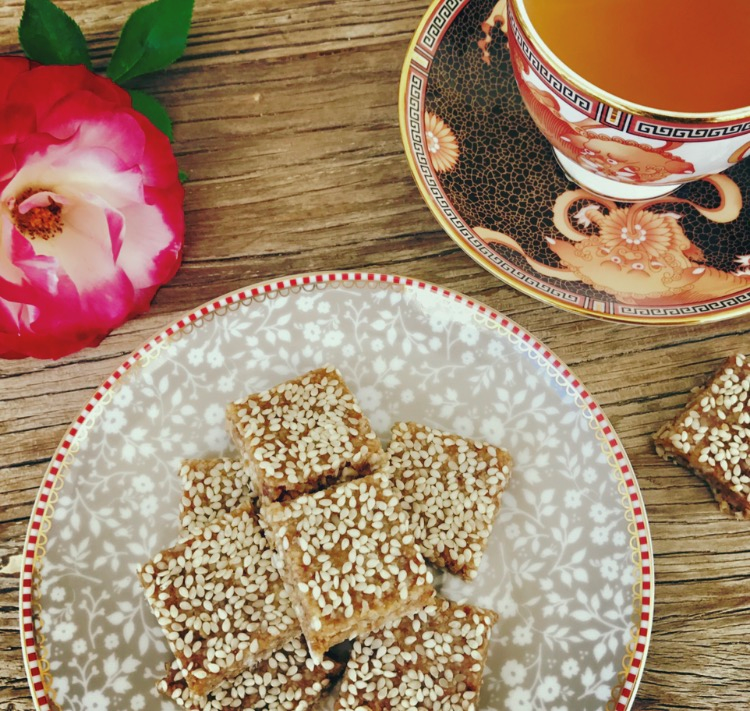 Pure bliss is sitting down to a warm cup of herbal tea and Camu Camu inspired raw energy squares! Nature produces some of the most ultimate superfoods and Camu Camu is no exception. This Amazonian super fruit delivers a potent form of vitamin C to the body, containing a massive 10 times more than oranges. Camu Camu has natural healing abilities that support a healthy immune system, improve skin health, calm the nervous system and optimises energy levels. Additionally it is non-irritating to sensitive stomachs like some vitamin C powders.
Not sure how to use Camu Camu powder in your everyday meal preparations then try these quick and easy Lemon, Coconut & Camu Energy Bites sure to please both the little and big kids!
1 cup raw cashew nuts
1 cup shredded coconut
2 tbsp sesame seeds
2 tbsp cold pressed unrefined coconut oil
Juice and zest of 1 lemon
6 fresh medjool dates
1 tbsp Camu Camu Powder
(Sesame seeds to garnish)
Add all ingredients into a food processor/blender and process until combined. Mixture should be sticky. If it seems a bit dry I add a dash of filtered water. Press flat into a lined tray or container lined with baking paper.
I find a spoon works best. Place in the freezer for an hour to set then flip out and slice into squares. Keep refrigerated for a week.
Nutritionally Yours,
Veronica