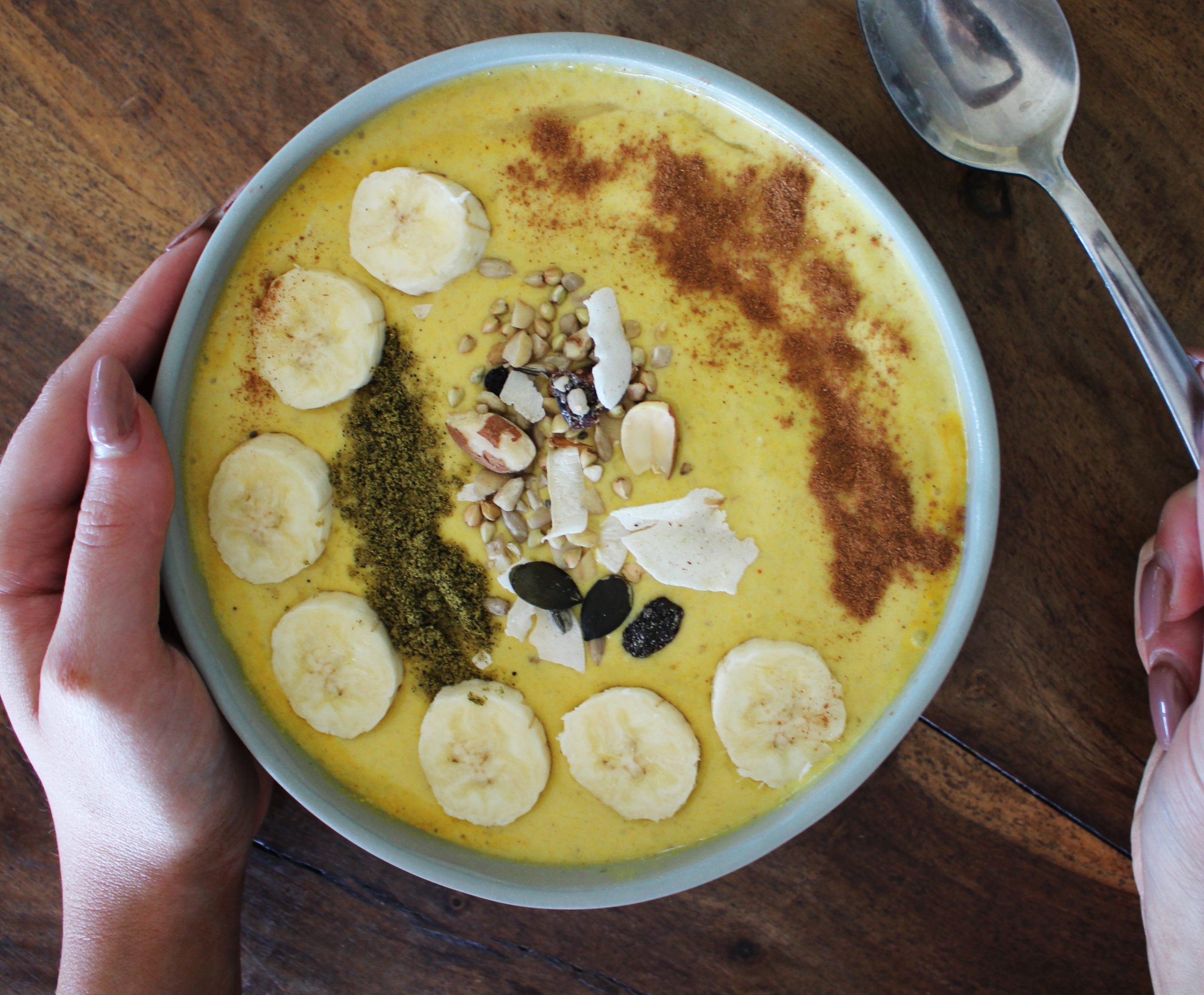 Summer is almost here!!
I can feel it (maybe it's the sweat in my armpits)
For those who love a good smoothie bowl, you MUST try this! It's a hit with the kids as well.
My nephew goes B-A-N-A-N-A-S over it.
All you need is-
2x Frozen Bananas
1x Tablespoon of Golden Turmeric Powder
1x Half a cup of Coconut Cream
1x Tablespoon of Honey
1x 1/4 Coconut Water
Throw in all the ingredients and wizz up in the blender.
To decorate-
1x Fresh sliced Banana
1x Cinnamon
1x Half a hand full of trial mix
1x Sprinkle Nuferm Probiotic Food Blend, we choose Fructo-Less