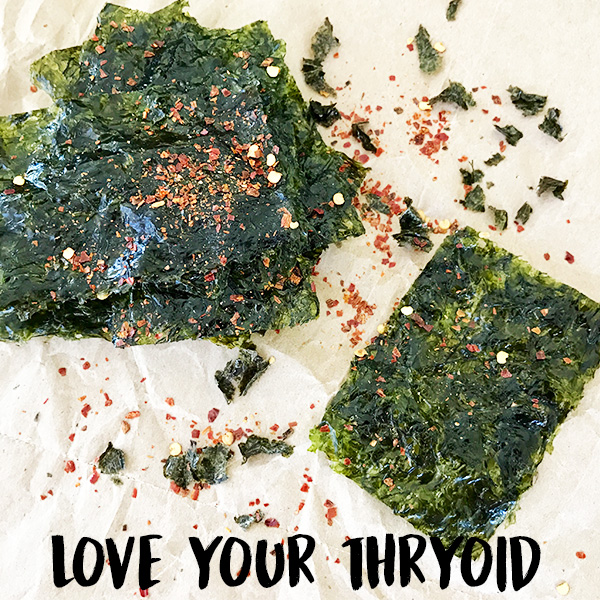 I love snacking on plain seaweed sheets whenever I make sushi, so when I saw how easy it is to make your own naturally flavoured seaweed snacks I thought it was a definite must do!
Pre-packaged seaweed snacks can be found in supermarket aisles in the health food section yet often they contain rancid low grade oils. Making your own is super simple, cost effective and highly nutritious!
Edible seaweed contains iodine, an essential micronutrient required for maintaining a healthy functioning thyroid and reproductive organs in females. Lack of iodine can lead to an enlargement of the thyroid (also known as goitre), an under functioning thyroid (hypothyroidism), fertility issues, pregnancy complications and brain disorders that can affect both physical and mental behaviours. In a traditional westernised diet many of us don't consume near enough as much iodine, as compared to Japan where the consumption of seaweed is the highest in the world. So let's change that with these mineral packing wholesome seaweed crisps!
4 nori sheets  

100% pure sesame oil

Sea salt

Chilli Flakes (Optional)
Preheat oven to 220 degrees and line a tray with baking paper. Cut nori into small squares/rectangles and place on baking tray. Using a pastry brush, brush a light coating onto both the front and back of your nori pieces. Sprinkle with salt and chilli flakes if you really want to turn up the heat. Bake for 15-20 minutes until crisp, leave to cool then store in a glass container to maintain crispness!
Nutritionally Yours,
Veronica