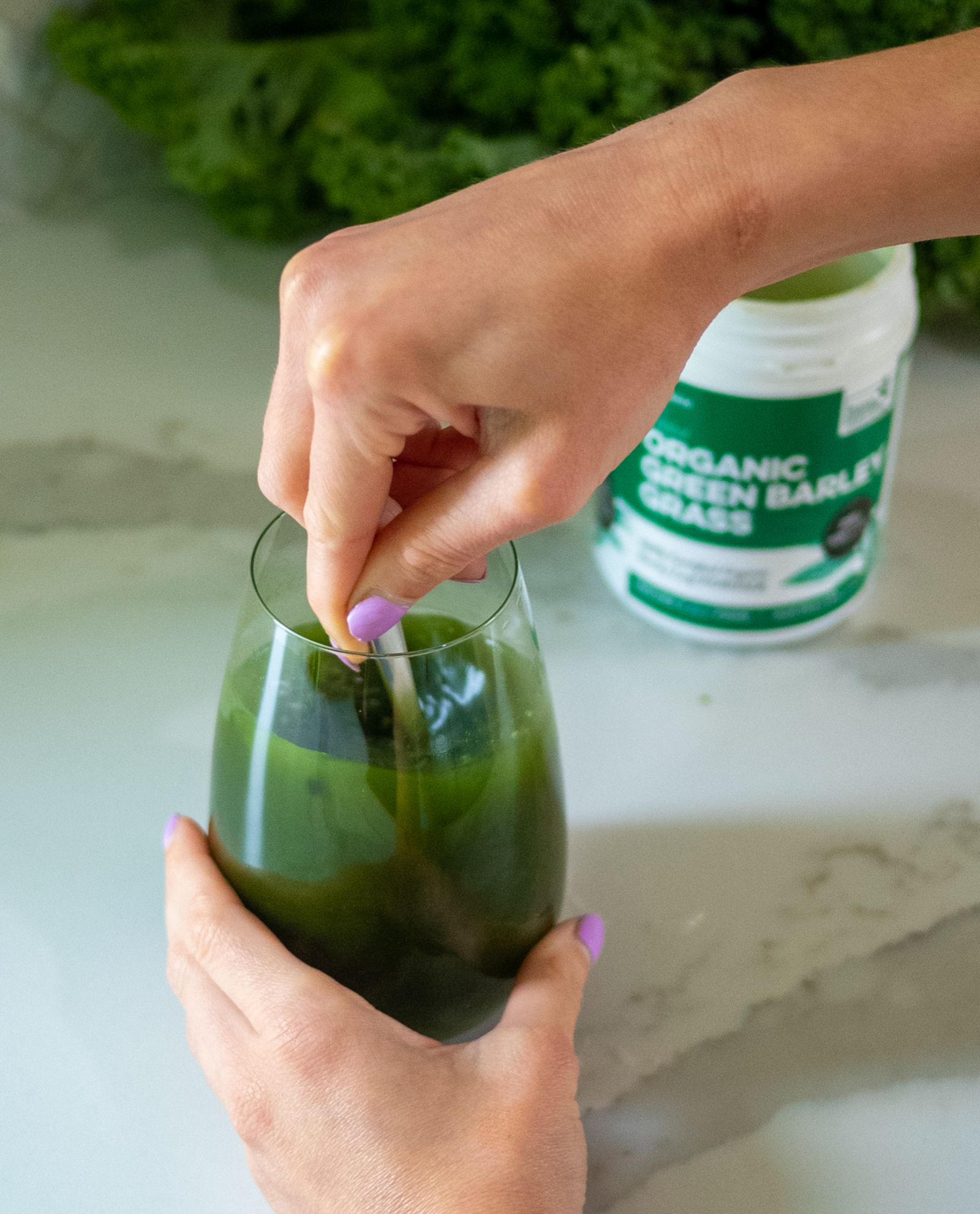 Green Barley is a superfood! The young shoots of barley grass (which does not contain wheat gluten) contain heavy concentrations of chlorophyll, vitamins, minerals, and enzymes.

Clinical studies have confirmed that Green Barley has healing properties.

NUTRITIONAL FACTS
Over 17 essential Amino Acids
Contains Digestive Enzymes
70% Chlorophyll (more than any other plants).
A source of iron, calcium, magnesium, potassium and phosphorous.
Contains over 90 Minerals, including high concentrations of alkaline minerals
Green Barley is a rich source of Vitamins: A, B1, B2, B4, B6, B7, B12, C, D, E and K.

HEALTH BENEFITS
Boosts Immunity
Fights Depression
Neutralizes Toxins
Slows Down Aging
Detox Heavy Metals
Reduces Cholesterol
Clears Sinus Congestion
Antiviral: A source Quercetin & Resveratrol

Science Dr. Yoshihide Hagiwara stated that Green Barley is "the most perfect single source of health." After 25 years of research he concluded that the "green leaves of barley plants contain the most prolific, balanced supply of nutrients that exists on earth in a single source."

Dr. Hagiwara received thousands of letters from people whose health had been improved with Green Barley. Many had previously lost hope of receiving benefit from traditional methods of treatment. The letters he received included personal testimonies of recovering from obesity, asthmas, eczema, anemia, constipation, gastritis, diabetes, both high and low blood pressure, heart disease, hepatitis and cancer.

Our certified Organic Green Barley grass is 100% pure and made from the young shoots of the barley. It's a potent super-green, containing a wide range of nutrients and phytochemicals.
'Healthier You' Green Barley